Tourist Destinations in Humboldt County, CA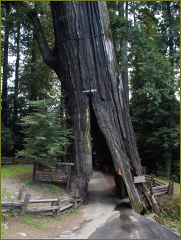 When you're thinking about taking a vacation to California, there are a few iconic places that you might have on your map, but one location you should put at the top of your list is the giant redwoods. Avenue of Giants has a guide that will lead you through a sequence of tourist destinations in Humboldt County, CA, taking you through an inspiring route of beautiful geographical wonders that will take your breath away. On the way, you'll drive through the world-famous scenic 31-mile drive of the old Highway 101 with its 51,222 acres of redwood groves.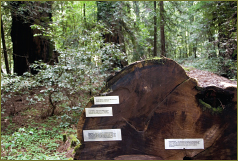 We want you to have the time of your life, which is why we offer a downloadable map of tourist attractions for the area. You can plan your entire trip using our information on the best spots for picnics, camping, hiking, swimming, fishing, rafting, or bike riding, all of them surrounded by the ancient redwood forests. Some amazing places we highly recommend are:
Rockefeller Forest

The Town of Scotia

The Historic Logging Museum

Garberville

Ferndale

Shelter Cove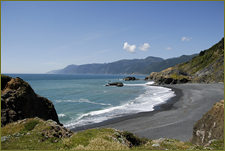 If doing a little fishing and beachcombing is on your to-do list, Shelter Cove is your best stop. It also offers mountain trail hiking and other tourist attractions. Garberville and Ferndale are not far from the Avenue of Giants and offer a great assortment of shops and restaurants for you to enjoy with your family. Reach out to us today to learn more about our amazing tourist destinations.
Mail Me A Free Brochure & Map
For $2.50 FIRST CLASS POSTAGE & HANDLING FEE we will mail you A Free Brochure & Map. Simply click the below button to pay securely using PayPal.
---
A magnificent 31-mile scenic drive just 5 hours north of San Francisco and 2 hours south of the Oregon border. To request a free brochure and map click here.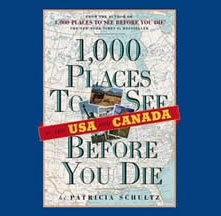 We're very excited to share with you that, Avenue of the Giants has been included in the book, "1,000 Places To See Before You Die."
We are thrilled to be an award recipient for 2017 "People Love Us On Yelp" Add your photos and reviews to YELP here