Avenue of the Giants
Dream Motorcycle Trips Through Giant Redwoods
Video Length: 9:17 – Today we ride a true bucket list trip through the famous redwoods of northern California, The Avenue of the Giants. Some of these trees are close to 1,000 years old.
Video Length: 9:27 – Avenue of the Giants, in Northern California, is one of the most beautiful drives in the whole state. This 31 mile road has massive amount of beautiful spots ranging from the drive itself to the groves that can be found on it. While this is by no means a complete guide to the area, Amie and I spent the better part of the day exploring the Avenue of the Giants to encourage others to get up and see this amazing spot.
Video Length: 3:48 – MTJP | Redwood is the culmination of several weeks spent exploring Redwood National and State Parks. Redwood National and State Parks in Northern California are home to the tallest trees in the world, the mighty Redwood, which can reach staggering heights of over 360ft and weigh more than 500 tons. These parks feature magical forests, miles of spectacular beaches, stunning overlooks, and the largest herd of Roosevelt elk on the planet. This film was shot entirely in 4K.
Redwood National Park is a UNESCO World Heritage Site and for good reason. A trip to this magical place is a must for every human on the planet. Redwood National Park features the tallest trees on the planet (not to be confused with the largest in Sequoia National Park).
Video Length: 17:21 – Welcome everyone to the absolutely amazing redwoods and Avenue of the Giants scenic tour. Kim and I took a long weekend and drove down the beautiful Oregon Coast and spent a couple days exploring the redwoods in Northern California. All I can say is it was magical, unbelievable, amazing. I think you get the point. We have been to a lot of of places and seen a lot of things but nothing can prepare you for these amazing redwoods. They are truly majestic. I hope you all enjoy our adventure and please feel free to leave any questions or comments. Not only does it help our video on YouTube but we also love to hear from you all. Hope you all are safe.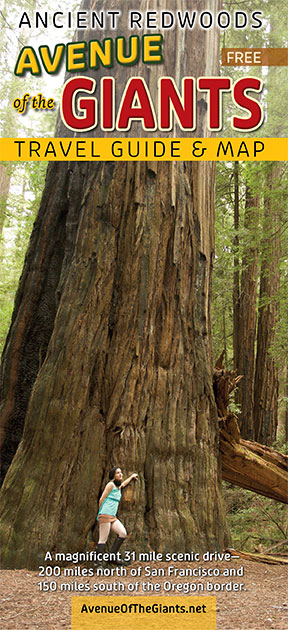 A magnificent 31-mile scenic drive just 5 hours north of San Francisco and 2 hours south of the Oregon border.
To request a free brochure and map click here.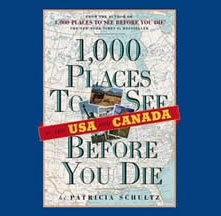 We're very excited to share with you that, Avenue of the Giants has been included in the book, "1,000 Places To See Before You Die."
Mail Me A Free Brochure & Map
For $2.50 FIRST CLASS POSTAGE & HANDLING FEE we will mail you A Free Brochure & Map. Simply click the below button to pay securely using PayPal.
---